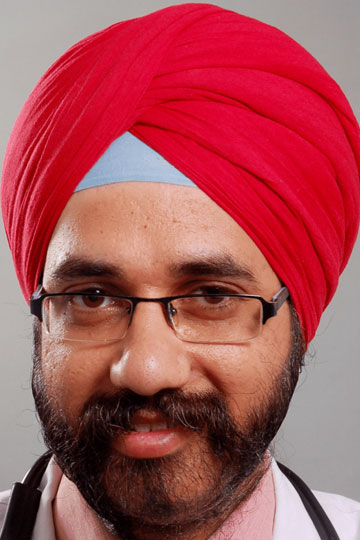 Cardiologist, Motherhood Chaitanya Hospital
 "Dr. Tarandeep singh is one of the most renowned doctors in the field of paediaric cardiology. Hehas done his paediatric cardiology super speciality training from UN Mehta Institute of Cardiology and Research Centre Ahmedabad. UNMICRC Ahmedabad is one of the best pediatric cardiac centres providing quality services in the field of paediatric cardiology in our country. He has worked there as Assistant Professor of Cardiology for 2 years along with the likes of Dr Bhavesh Thakkar (a renowned name in the field of paediatric intervention cardiology).
He is a masterof paediatric echocardiography andin the techniques of doing non- surgical closure of ASDs, VSDs (including perimembranous VSD), PDA, BAVs, BPVs, BMV, coilings, pacemakers in paediatric patients alongwith almost every neonatalintervention. He has a number of original research papers including nonsurgical closure of VSDs and evaluation and management of children with congenital LQT syndrome to his name. He believes in quality care of his patients but most importantly with an extremely caring approach.
Motherehood Chaitanya hospital is actively involved in providing services in the form of paediatric and fetal echocardiography and management of sick babies with simple or complex congenital heart disease."